Dr. Rekha Raj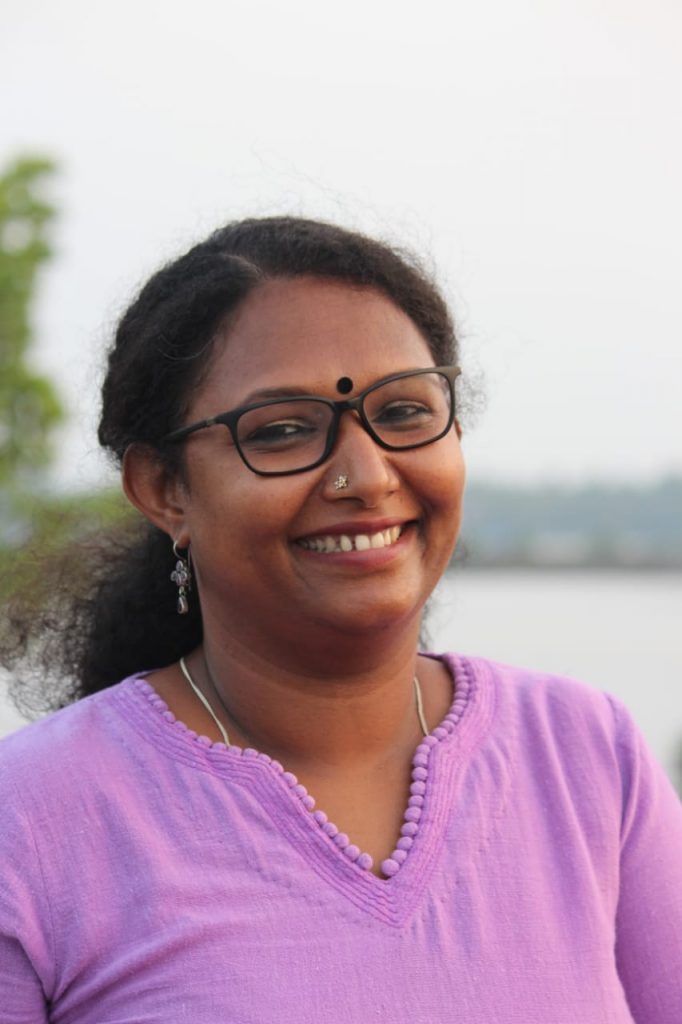 Dr. Rekha Raj is a gender scholar, writer, and social activist. She has worked with several research and development agencies. She has a PhD in philosophy entitled "Politics of Gender and Dalit Identity: Representation of Dalit Women in Contemporary Dalit Speeches in Kerala". Prior to joining SGTDS, she was the Women's Rights Project Manager at Amnesty International India.

She has been an intellectual and public scholar for over 10 years and has lectured at prestigious institutions in India such as Christ University, HCU, TISS, etc. She gave more than 50 public talks on issues of development, gender, human rights and Dalit. She has worked as a consultant to a number of development and human rights organizations.

She wrote a book entitled 'Dalit Sthree Idapedalukal' in 2015 and it is translated to Tamil in 2017. She edited a special issue of the magazine 'Dalit Women' in 2013. She has written many articles in academic and vernacular journals. She also writes stories and scripts. Her academic interests extend to gender, sexuality development studies, cultural studies, Dalit studies Ambedkarite, and subaltern studies.

Rekha has extensive experience in grassroots organization, women's empowerment programs, gender training and policy development. She has organized seminars and workshops on a range of human rights issues.

Her current areas of expertise include Intersectional feminist praxis, Campaigning on Labor rights, Campaigning on Human rights-related issues, Healing workshops for survivors of sexual violence, Project development, and proposal writing Monitoring and evaluation of programs and projects, Training on research methodology, Gender planning, budgeting and auditing, Community development training, Trainor in gender and development Organization development, Rural management, Sexuality training, Organizational networking Community crisis management.
You can contact Rekha at rekha.raj78@gmail.com.