Dr. C. R Harilakhemeendra Kumar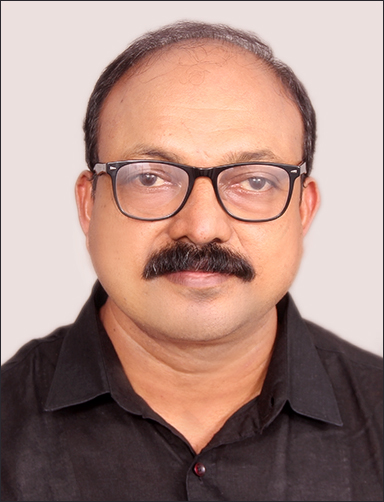 Dr. C. R. Harilakshmeendra Kumar joined the School of Gandhian Thought and Development Studies as an Assistant Professor in 2009. He has been Honorary Director of the Yoga & Naturopathic Center since 2014. He was a director of the School from 2017 to 2018. Currently, he teaches core courses for postgraduate students in SGTDS and supervises seven doctoral scholars. Four scholars received PhDs under his supervision. He is also the coordinator for the Post-Graduate Diploma in Yoga and Naturopathy offered by Mahatma Gandhi University. He received a Bachelor of Science degree in Botany from Mahatma Gandhi University and earned his Master of Arts degree in Gandhian Studies and Peace Science from the same University and Master of Science degree in Yoga and Naturopathy from Tamil Nadu Physical Education and Sports University, Chennai. He also received his first PhD in Natural Cure and Yoga from Mahatma Gandhi University. He received his second PhD from Budhism and Gandhian Studies with the support of the Junior Research Fellowship of the University Grant Commission of New Delhi.
He served as Member in the Board of Studies for Gandhian Studies of Mahatma Gandhi University and Calicut University, Kerala. He is also served as an external expert in Gandhian Studies for Gandhi Gram Rural University, Dindigal, Tamil Nadu and Kerala Public Service Commission, Government of Kerala. From 2010 to 2015 he was the Programme Officer for National Service Scheme, Mahatma Gandhi University. He was the University coordinator for the Coaching Programme for Entry into Service, with UGC grant, for 3 consecutive years from 2014. Besides, he was elected by the faculty community as a Member to the Senate of Mahatma Gandhi University and served this position from 2010 to 2015.
Dr. Harilakshmeendra Kumar was honoured with an award from National Award of Excellence of Global Management Council, Ahmedabad, Gujarat in the year 2020 for his overall achievement in teaching and research. He also got national awards from IPCAI in 2017 and GICSNA in 2016. Apart from this, he scripted Suvarna Neelam- a documentary on Mahatma Gandhi which got official selections for 3rd South Asian Shorts International Film Festival, 2020, 8th Kolkata Short International Film Festival, 2020 and 10th DADA SAHEB PHALKE Film Festival, 2020.
As Honorary Director of Yoga and Naturopathy, he annually coordinates the observation of International Yoga Day at the University. In addition, he has organised numerous national and international seminars, workshops and conferences.
He has authored many research articles and monographs in national and international journals. He authored many books include Bapuji – Living in the Hearts of the People; The Philosophy of Buddha in English and Koumara Yoga , Kreeda Yoga in Malayalam .
He presented papers in National and International seminars which includes History of Yoga in the University of Visual and Performing Arts, Colombo, Sri Lanka in the year 2017.