Prof. M.H Ilias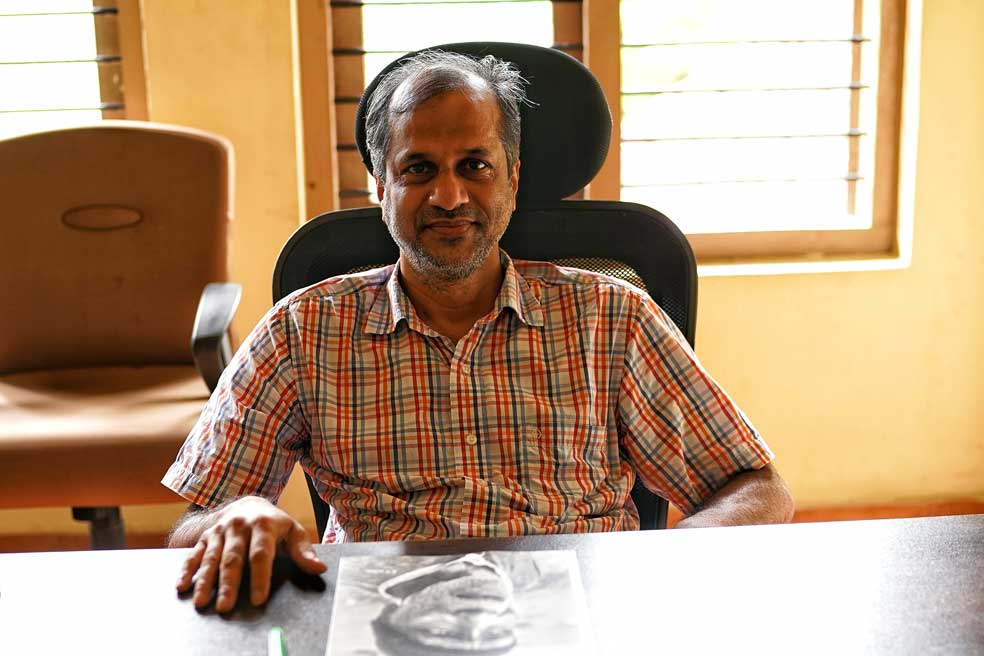 M.H. Ilias is currently Professor at School of Gandhian Thought and Development Studies (SGTDS), Dean, Faculty of Social Sciences, Mahatma Gandhi University. He is also the Honorary Director of Institute for Multidisciplinary Programmes in Social Sciences (IMPSS), Mahatma Gandhi University. Prior to Joining MG University, he was Professor at the Centre for Contemporary Middle East Studies, Southern Denmark University and Professor & Director at India-Arab Cultural Centre & Centre for the Studies of Comparative religions and Civilizations, Jamia Millia Islamia, New Delhi. Ilias completed his doctoral research in International Studies form Jawaharlal Nehru University, New Delhi.
Areas of Ilias' research interest include: Sociology of Conflict, Comparative Religion, Islamic Movements in South Asia, Jewish Diapora in South Asia, Religion and State in the Gulf States, Government and Politics in the Arab World, Hadrami Migration on the Malabar Coast, Religion and Visual Culture, Film and Popular Culture in West Asia, and Muslims and New Media. His recent publications include: Society and Change in the Contemporary Gulf (co-edited) and Off-Campus Orientalism: Western University Branch Campuses in the Gulf and India-West Asia Relations: Understanding Cultural Interplays (co-edited), Contesting Genealogies of Divinity: Arab-Versus Persian Sufism in Malabar (Monograph) and Space Memory and Jewish National Identity.
Ilias has been the recipient of Ford Foundation Fellowship for Postdoctoral Research (2007) at Oxford University and Postdoctoral Visiting Research Fellowship (2008) at the Centre for Modern Orient, Berlin, SUSI Visiting Fellow (2019) at Temple University, Philadelphia. The list of research grants Ilias has availed include: SUSI Alumni Research Grant (2020); Indian Council for Social Science Research (ICSSR) Research Grant (2017); Indira Gandhi National Centre for Arts (IGNCA) Major Research Grant (2011); Indian Council of Historical Research (ICHR) Travel Grant for a study trip to Russia (2009); UGC Travel Grant for an academic visit to Poland (2010); and Indian Council for Cultural Relations (ICCR) Fellowship for a study visit to Egypt (2006).
Ilias has held/holds the membership of many academic and administrative bodies of regional and national standing such as Syndicate, M G University; Board of Management, Jamia Millia Islamia New Delhi; Academic Council, Jamia Millia Islamia; Academic Council, M G University; Board of Studies, Gandhian Thought and Development Studies, Mahatma Gandhi University; Board of Studies, Political Science, Mahatma Gandhi University; Board of Studies, Development Studies, Thunchathezhuthachan Malayalam University; Committee of Studies, Gulf Studies Programme, Jamia Millia Islamia; Committee of Studies, West Asian Studies Jamia, Millia Islamia; Committee of Studies, Sarojini Naidu Centre for Women's Studies, Jamia Millia Islamia; Member, Planning Board, M.G. University; Governing Council, SH College, Cochin. He is also member of many internationally reputed bodies of academic professionals such as Association of Gulf and Arabian Peninsula Studies Scholars (AGAPS); The Islamic Manuscript Association (TIMA) and Middle East Institute (MEI).
Apart from the academic responsibilities, Ilias maintains his association with Muzris Heritage Project (MHP), Government of Kerala as Expert Committee Member, Centre for the Development of Imaging Technology (CDIT) as consultant in video documentation, Uru Art Habour as consultant in research and documentation, International Journal of Sociology as Member, Editorial Board and Catalan Journal of Communication and Cultural Studies as Reviewer.
Ilias' articles and chapters have appeared in many collections as well as internationally reputed journals including Oxford Review of Middle East Studies, Asian Journal of Social Sciences, International Journal of Politics, International Studies Journal, Africa Review, Indian Journal of Politics and International Relations, International Journal of Languages and Translations etc. He writes columns regularly in regional and national dailies including The Indian Express. Ilias has made five documentaries on various aspects of South India's cultural relations with the Arab world for Indira Gandhi National Centre for Arts, New Delhi.
Prof. Ilias can be contacted at mhilias@gmail.com.