Dr. Biju Lekshmanan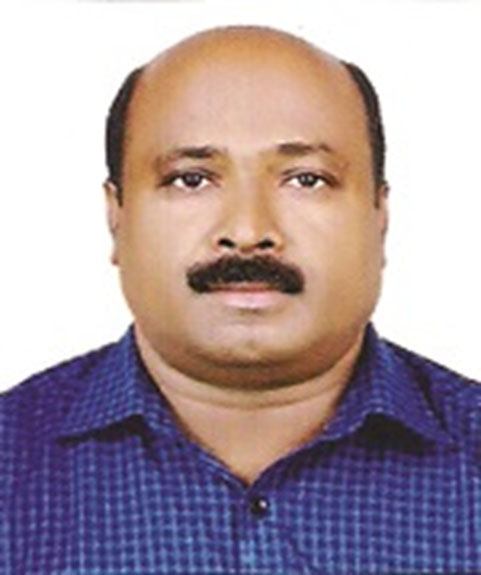 Dr. Biju Lekshmanan is Associate Professor of SGTDS at Mahatma Gandhi University. He is also the Director of SGTDS. His academic and research interests include Gandhian Studies, Human Rights, Développement Alternatives, Peace and Conflict Resolution Studies, Rural and Urban Governance, Public Policy, etc.

Before joining SGTDS, he was Director General of the Institute of Parliamentary Affairs in the Government of Kerala. He has more than two decades of teaching experience. He was an Assistant Professor of political science at the government colleges of Kerala.

He is serving as chairman and member of different academic bodies in Kerala, Calicut and Kannur Universities. He is also an academic consultant at Madurai Kamaraj University and Sree Narayana Open University, Kerala.

He was coordinator of the Festival of Democracy hosted by the Legislative Assembly of Kerala in 2018. Dr. Biju is also representing the Social Scientist on the Institutional Ethics Committee, Stem Cell Research, Central University of Kerala. He was the Editor-in-Chief of the Journal of Parliamentary Studies. He has completed two research projects funded by the UGC and the Dutch Foreign Ministry. Have an ongoing project funded by ICSSR. Completed two PhDs and six candidates have been doing research leading to PhD under his guidance. He has more than 20 research papers and has given a series of invited lectures.
You can get in touch with him at bijulekshmanan@gmail.com.
Mobile +91 9447588931